Shan Outreach Ministries is working among the often-persecuted Shan people. Originally from Burma, where they suffer social and political injustice and religious persecution, many work here in Thailand, where they are prone to exploitation for cheap labor and the sex trade.
Here is how we are serving these needy communities in Chiang Mai and surrounding areas.
Our Projects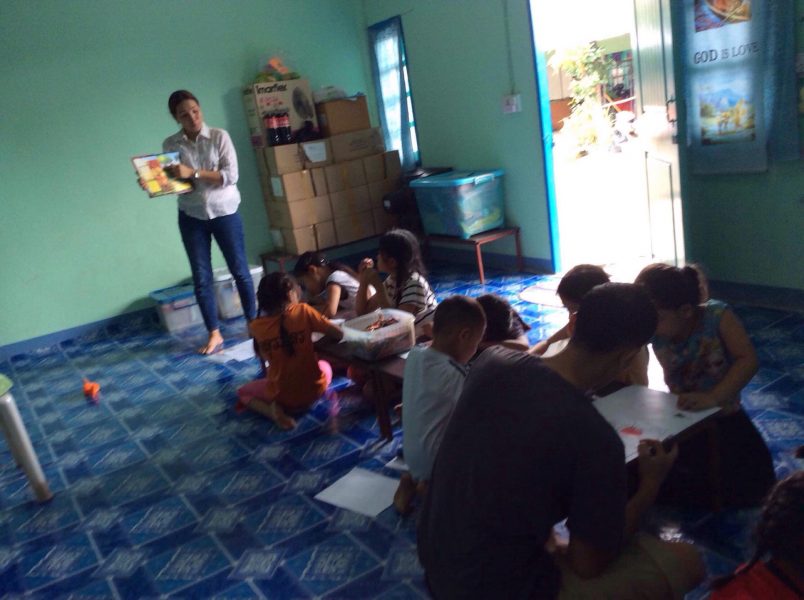 English Program – We have a weekly English class for children from elementary to high school ages. This is a fun way for our minority kids to learn English!
Bible Study Group – Weekly time for our teens who are interested in growing in their knowledge and love for God to gather together and study the Word and worship Jesus!
Community DTS – The whole community is invited to come and listen grow in the principles we YWAMers have learned over the years… yet in a shorter format suitable for working class families.
Shan Church Community – Our Shan believers – new and old -meet together to worship Jesus, grow together and eat as a community. We meet in our community center on Sunday each week and often throughout the week when members have free time.
How to Get Involved
English Teachers with a heart to serve our children and adults
Sports coaches that have a heart to work with older children and teens and can further develop our soccer or other sports programs that our community might show interest in
Church planters, we have a desire to see our community filled with home churches and are willing to independently take initiative to befriend people as part of their work day!