Home of Joy is a small children's home in Chiang Mai that exists simply to provide for true orphans who have been abandoned while young. We serve their physical, spiritual, and emotional needs in a caring, family environment until they reach adulthood.
Apple's story
Apple (not her real name) came to Home of Joy when she was 1 1/2 years old. She was abandoned by her mother at 6 months and her father, due to a degenerative disease, was unable to care for her.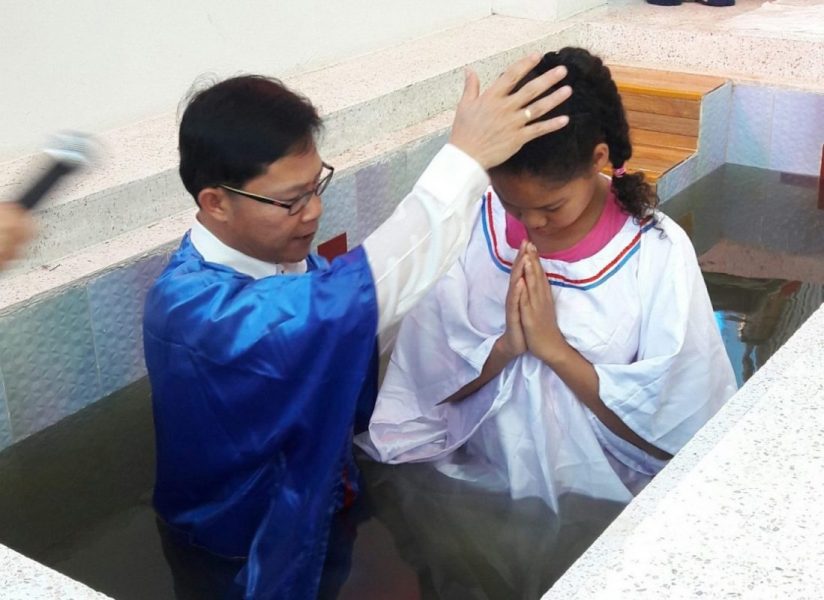 Apple's father would leave Apple home alone every day while he went out to fish to get food for the two of them. The neighbors saw Apple suffering and often tried to give her milk. They finally called the Project L.I.F.E Foundation asking if we could find a good home for her. After talking with her father, he finally agreed to sign her into our care. When Apple came to live with us, she was so afraid. I could never leave her alone. If I walked out of a room, she would cling to my leg. It was many years before she began to feel safe.
Apple is now 17 and attending a Christian school. Yet she is one of only 3 Christians in her class of 50 students. As I was putting Apple to bed one night she said, "Mom, at chapel one boy said, "why do you listen to those stories, they're not real anyway. Some of the other kids come to me asking about Jesus because they know I'm a Christian." Apple, who was once shy and fearful of others, is now growing in courage to be known as a Christian and to share her faith. She often says she wants to be a missionary when she grows up.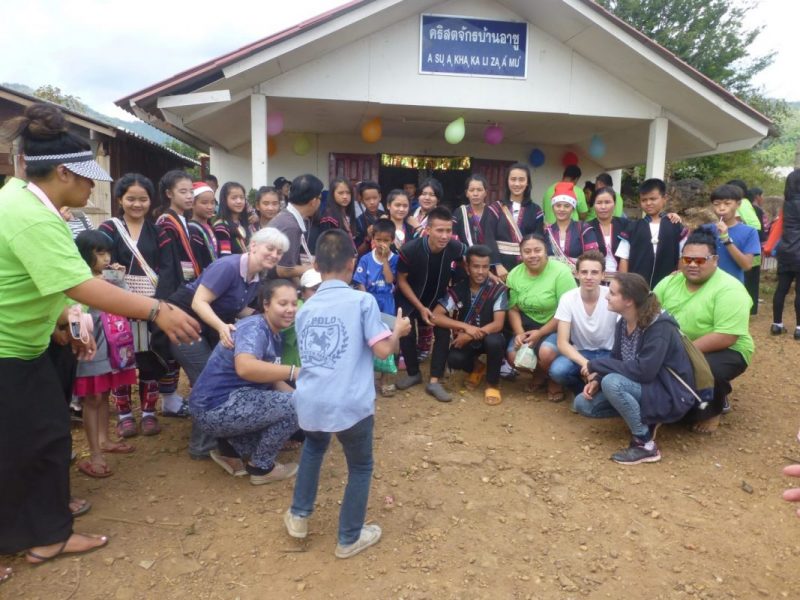 How to Get Involved
Here are just a few ways you can get involved in serving at Home of Joy:
We need a male volunteer (2 year commitment) who can spend time discipling our 7 teen boys, taking them on outings/outreaches, and teaching them new skills such as carpentry, car mechanics, etc
A Thai worker who enjoys working with teens and can be a liaison between the director and government officials, school staff, and hospital staff
We also need people who can pray regularly for our ministry, and people who would
like to do fundraising from overseas.
Needs & Special Projects
We are asking God for an increase in regular monthly supporters. Here are a few ways you can help:
Donations toward school, uniforms, lunches & other fees ($175 US/month/child)
Donations toward initial cost for braces ($1000 US)
Special projects:
donations toward repair on our leaking bathrooms
donations toward clothes closets, paint for boys bedrooms
How to Donate
United States
Giving by Check
Financial donations can be sent to:
YWAM Accounting
P.O. Box 61700
Honolulu, HI 96839 USA
Or donate to Home of Joy via YWAM Montana:
IMPORTANT: Please be sure to select Home of Joy from the list of ministries
Thailand
Donate via Project Life:
Giving by Bank Transfer
Siam Commercial Bank ( ธนาคารไทยพาณิชย์ )
Thapae Branch ( สาขา ท่าแพ )
Project L.I.F.E. Foundation (Home of Joy)
ชื่อบัญชี มูลนิธิโครงการเพื่อชีวิต (บ้านชื่นชมยินดี)
หมายเลยบัญชี 501-2-808038